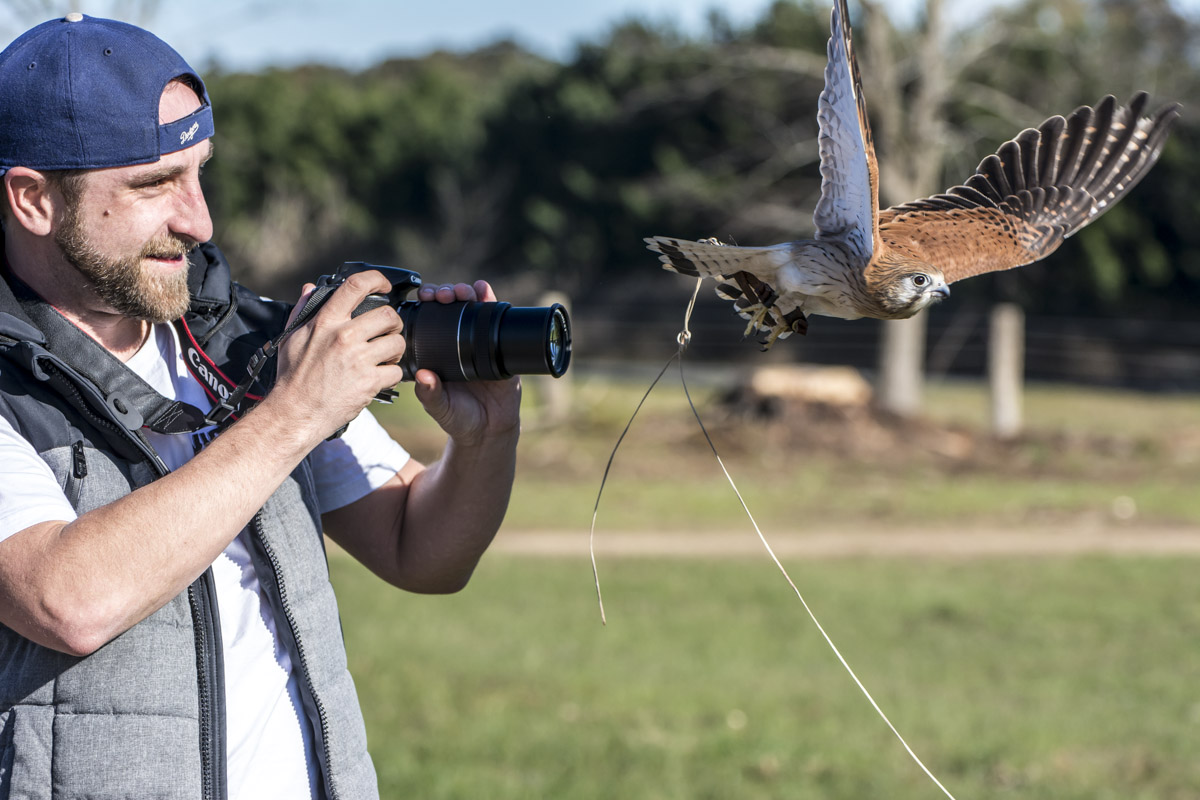 Birds of prey make wonderful subjects for photography. We can cater for both the professional and enthusiastic amateur at our photographic sessions. Up to four of our birds can be made available to photograph during this experience.
You will be looked after by two experienced members of our team who will be on hand to set up shots for you. During the session, you will have the opportunity to get close to the birds and photograph them either free flying or in static poses and in natural surroundings.
Cost: $180
This encounter is available for up to five people. We can arrange for larger groups by negotiation and more birds to be available whereby the price will increase.  Please note that free-flying birds is weather dependent.
The encounter is usually located at the Garibaldi Hall.
*Please book your encounter and check available dates with the Sanctuary by contacting us via our Contact Us page.
Download more information about bookings and conditions below.
Encounter Information & Conditions Flyer