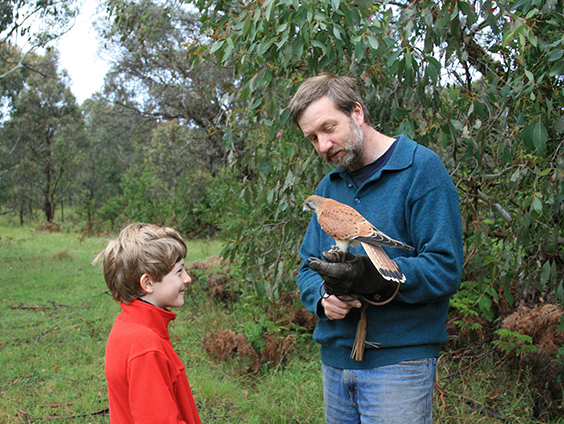 This is a fun and educational session for children to learn about birds of prey and their place in nature. During this one hour session, children will have the opportunity to get close to and learn more about three of our birds of prey and their role in nature.  The experience can include observing our birds of prey in action and understanding how to contribute to maintaining bird of prey populations. The experience ends with the presentation of a certificate to show attendance and some take-home educational resources.
This encounter is limited to four children, generally aged 6 -15 years, and is usually located at the Garibaldi Hall.  Please note that free-flying birds is weather dependent.
The Children's Meet the Beaks encounter can be purchased as a gift voucher that is valid for 12 months.
Cost: $180
*Please book your encounter and check available dates with the Sanctuary by contacting us via our Contact Us page.
Download more information about bookings and conditions below.
Encounter Information & Conditions Flyer