Displays for schools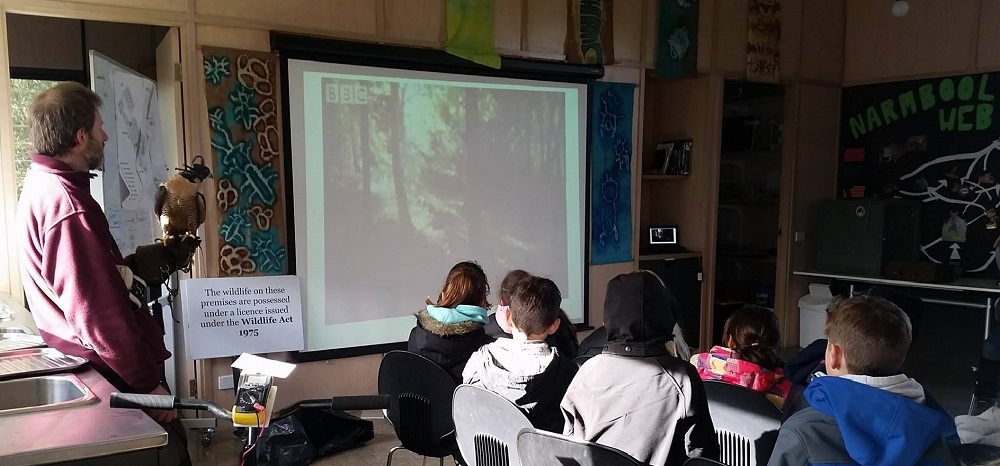 Currently, our displays are incorporated into existing programs at Narmbool Environmental Learning Centre and Ecolinc Bacchus Marsh.
Narmbool
Narmbool is a thriving, 2,000-hectare sheep property. Owned and operated by Sovereign Hill, Narmbool exemplifies sustainable farming within a diverse and fragile ecosystem. Narmbool also protects bushland and Williamsons Creek as habitat for native wildlife and flora. Narmbool's environmental and sustainability programs are developed by highly experienced VIT registered Education Staff. They work closely with schools to tailor personalised programs that blend environmental science, sustainability, indigenous education or leadership themes into a fun and structured program for all age groups. Our falcon and owl displays, which focus on the adaptations of these birds and the importance of habitat protection, will continue to be integrated into these important programs. This represents the consolidation of a long-standing partnership with Sovereign Hill and Narmbool.
Ecolinc Bacchus Marsh
We conduct several online VIDEO raptor displays in conjuction with Ecolinc's innovative online learning program.